Why its good to live and work in the South Hams.
As a Practice we try to have a good balance of work versus play, we are lucky enough to live and work in the South Hams. It is a beautiful corner of the country and not far from some breath-taking coastline, which is best enjoyed in this lovely weather we have been having of late.
Claire, as part of her work at Plymouth University teaches in the Ba Hons Unit  'Green Infrastructure and Wellbeing' which promotes the use of landscape to enhance Architecture and an inhabitants 'Wellbeing'.
We have also been following Alistair Humphreys' philosophy of Microadventures you can read more about it here.. http://www.alastairhumphreys.com/microadventures-3/   basically he promotes simply enjoying a connection to nature and that life is not all about the 9-5…………what about the 5-9?
With the glorious weather that we have been having we embarked on an over night office trip, to be back ready in the morning for a meeting!
Here is a photographic record of our journey………..
A short drive through the country lanes and a stroll along the South West Coast Path.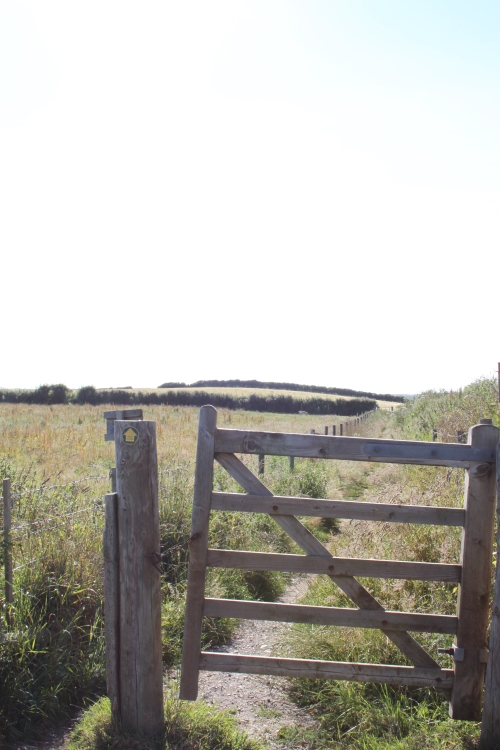 A swim in the sea.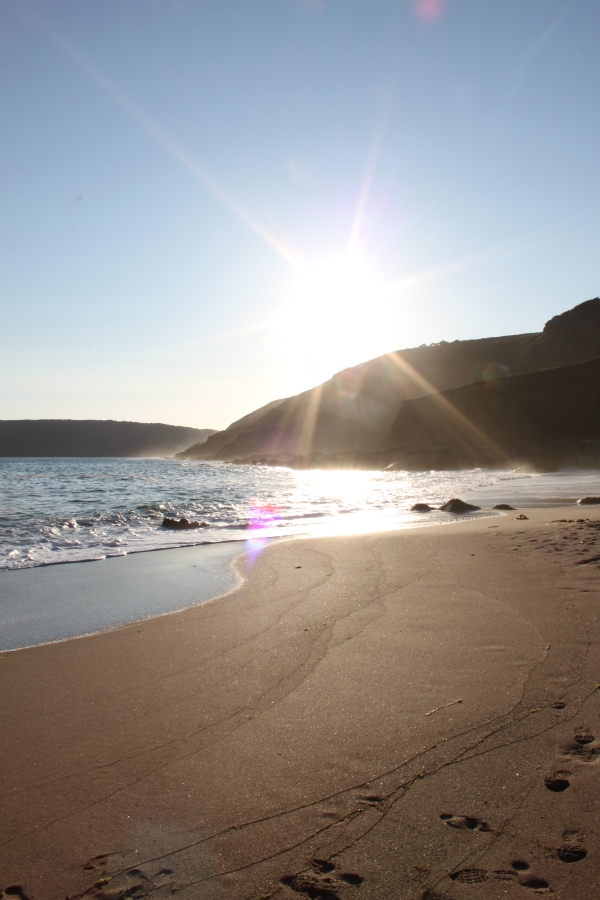 Dinner with a view.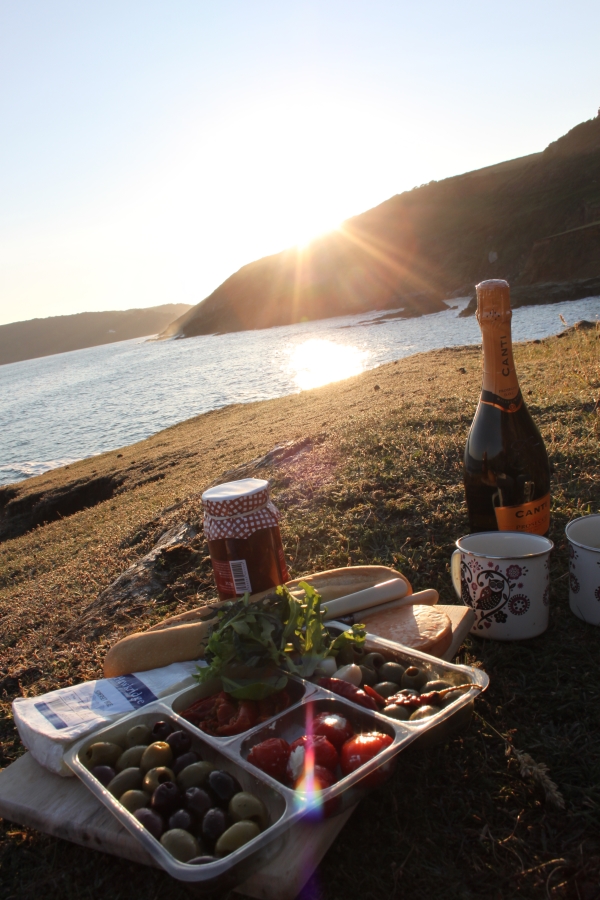 Seal and shooting star spotting.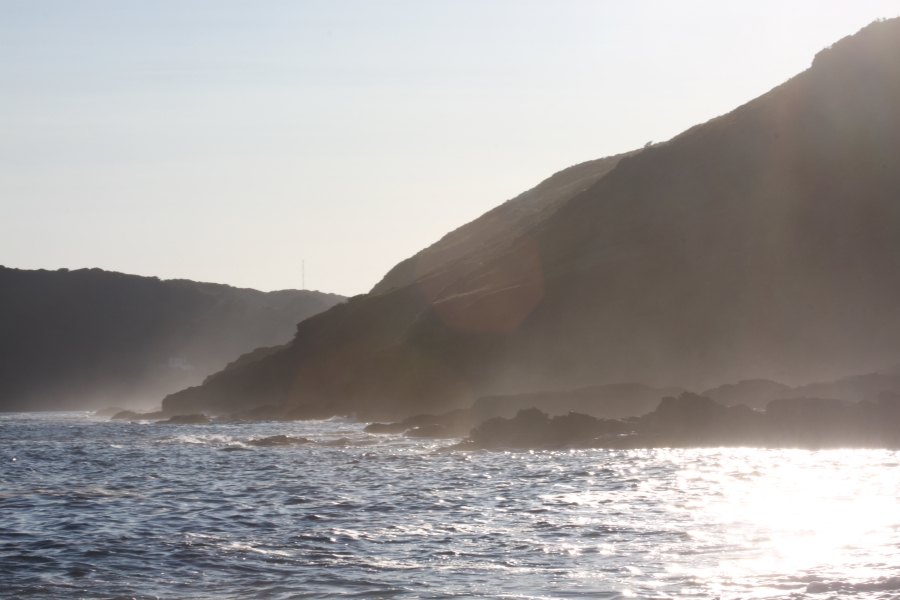 It was a beautiful evening, the full moon was so bright that its light was casting shadows.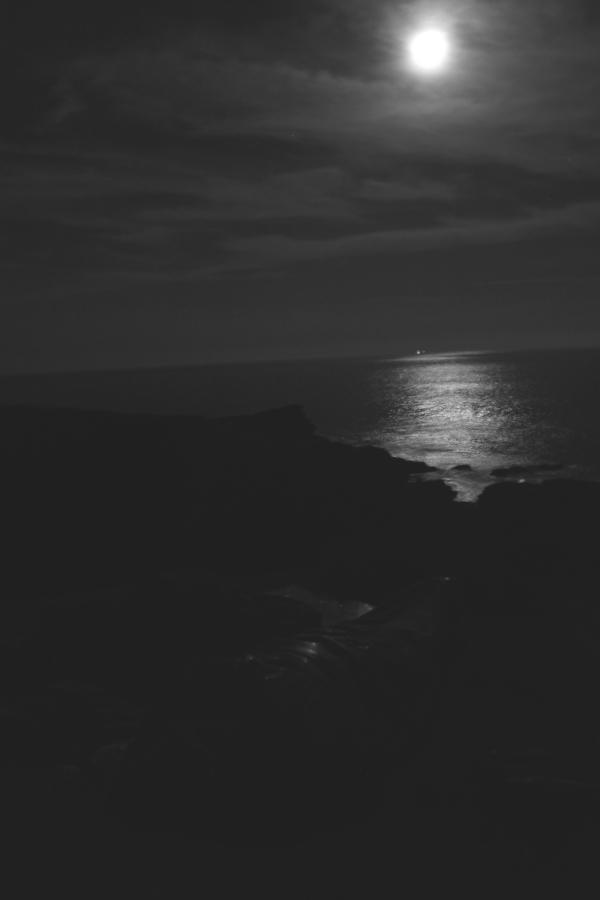 We woke up quite late, 7.30am packed up camp and after a quick swim in the sea and a walk back to the car, we were back in the office in Totnes for 9.30am getting ready for a 10am meeting.
The MicroAdventure philosophy means that we carried all that we needed with us, slept out in the wild, well actually on the edge of a cliff, listening to the sounds of the crashing waves and the sheep on the hillside above us.  Our bed was sleeping bags inside Bivvy bags (no tent) under the stars.
I have an old battered book that I came across as a student in a second hand book shop, this quote has always stayed with me and although I have edited it here to make it make sense of the situation, hopefully you will get the gist.
The author is talking about Architecture and the meaning of Beauty.........
"…….just as the sun was setting……I stood spellbound by (its) beauty and (its) glory…….What did I think about? To tell the truth I did not think at all.  In these rare moments of perfect happiness - which only art or nature can give, which reach their highest point of intensity perhaps when art and nature work together in unison - we do not think; we feel.  What we feel above all is that it is good to be alive; and these precious moments give us a standard by which we can test Life.  The memeory of them abides, telling us what life might be, reminding us of what it hold for those who seek."
The Poetry of Architecture, Rutter.
It seemed like the sentiment of our MicroAdventure was wrapped up in the words of this quote.
Have you ever had a moment or a whole series of experiences where this has rung true?…………
Hope so…………….
If not, maybe a MicroAdventure is in order, it's all about the 5-9!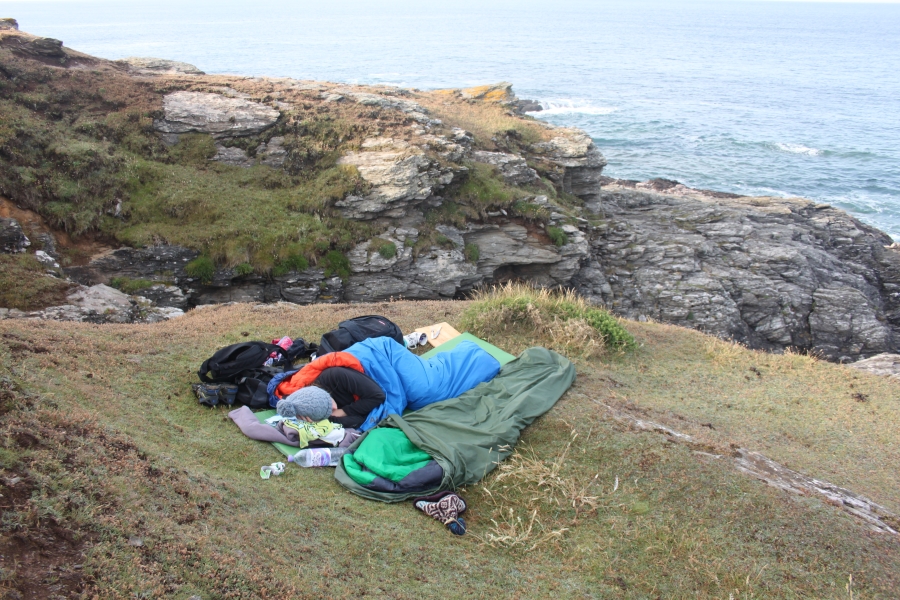 Written by Claire